InfoArmor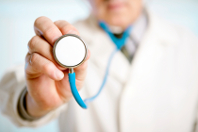 President Obama's Affordable Care Act goes into effect on October 1. The government exchange will go live with their new health care exchange at www.healthcare.gov. There is already much concern and confusion surrounding health care reform, so educate yourself on your own state's regulations so that fraudsters cannot take advantage of you.
Because 17 states have opted out of the federal program, they will implement their own websites leaving the door wide open for thieves to set up look-alike sites with similar URLs. Do not be fooled into divulging personal information to thieves.
Before providing any personal information, whether financial or medical related, be sure to educate yourself on your own state's participation in the Affordable Care Act. To find out if you should use the exchange and which website to use for your state, go to: https://www.healthcare.gov/marketplace/individual/.